Collaboration Leads to Important Breakthroughs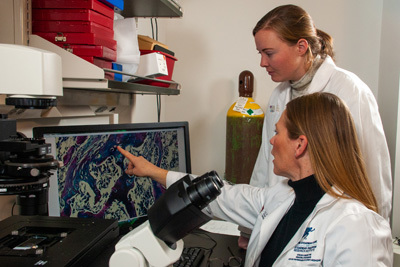 SPRI Investigator and ORS Board Member Dr. Chelsea Bahney Says Research Changes Lives
"People believe that joint replacement or surgery is their only option after they have sustained a musculoskeletal injury," said Dr. Chelsea Shields Bahney, Principal Investigator and Program Director for Bone Repair and Skeletal Engineering at Steadman Philippon Research Institute (SPRI) and Orthopaedic Research Society (ORS) Board Member. "It's important to change that perception and understand that because of orthopaedic medical research there are new opportunities and new discoveries that can possibly delay getting joint replacement or other surgery and improve one's outcome."
The annual ORS meeting attracts clinicians, scientists, veterinarians, biologists and engineers from around the world. They recently gathered for five days in Austin, Texas to share cutting edge research and form critical collaborations. As an ORS board member, Dr. Bahney is an ambassador, teaching the public about the future of orthopaedic research and how it can affect millions of patients.
"Members attend this meeting to see the latest science as well as their colleagues because so much science requires collaboration," said Dr. Bahney. "One person isn't going to come up with a new cure for bone disease or a cure for fixing cartilage. It takes a team and ORS is the place to establish a multidisciplinary team of the world's top orthopaedic researchers. It's an opportunity to meet people with similar interests and passions who also bring a different approach. This multidisciplinary and collaborative approach is also what makes SPRI successful.
"I started my work at SPRI in the fall of 2018 coming full circle. Almost 20 years ago, following a ski injury that damaged my ACL, I was a patient of Dr. Richard Steadman, the world-renowned surgeon and founder of The Steadman Clinic. His passion for bench-to-bedside research is what inspired me to pursue a career in regenerative medicine. Repairing articular cartilage and preventing osteoarthritis following an ACL injury remains challenging, but building on Dr. Steadman's mission with new technologies and the desire to create solutions that will improve patient outcomes is what pushes me and our SPRI team forward."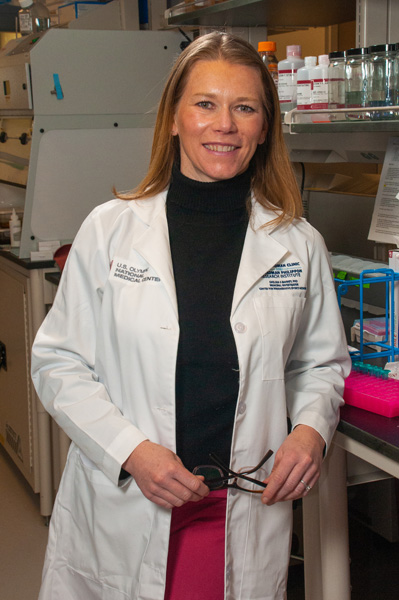 Researchers acknowledge there are many experiments that end in failure, but those are the projects from which they learn the most. The key is to chart the positive progress and keep coming up with new ideas, which Dr. Bahney says are in abundant supply at SPRI.
"We have five research technicians that work in our group," said Dr. Bahney. "When I come in, I get to find out what they've been doing, what their goals are for the week, what data they gathered last week, brainstorm how we can change the experimental design, or ask a different question to get a different outcome. Since starting in this career, I have mentored over 40 trainees spanning from high school students to orthopaedic fellows; inspiring the future generation to love science is one of my favorite parts of my job!"
"At SPRI there's really an appreciation of what both the researcher and clinician can bring to the team. It's the bench-to-bedside commitment that accelerates discoveries and translates to patient outcomes. We do that through a multidisciplinary approach collaborating with surgeons at The Steadman Clinic. The close proximity and shared core values are unusual for most orthopaedic departments."
"The SPRI model reflects our membership of ORS. We are clinicians, veterinarians, scientists, engineers. You need that diversity to be able to translate something that will improve patients' lives and orthopaedic research is where that begins."
Share this Post: