Dan Drawbaugh Named CEO of The Steadman Clinic and Steadman Philippon Research Institute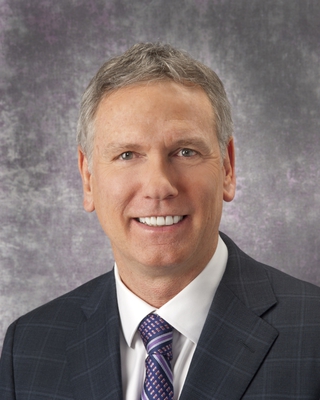 Nationally Recognized Executive Brings More Than 30 Years of Experience from University of Pittsburgh Medical Center
VAIL, Colo. (12/31/2014) – Dan Drawbaugh, who brings more than 30 years of experience as an executive at the University of Pittsburgh Medical Center, has been named Chief Executive Officer of both The Steadman Clinic and the Steadman Philippon Research Institute (SPRI), effective immediately. The announcement was made today by Dr. Marc Philippon, Managing Partner of TSC and Co-Chairman of SPRI.
Gary Peterson, who has served as President & CEO since June 2014, will remain onboard as the SPRI Vice President of Strategic Initiatives. Peterson will focus his attention on industry relationships and commercialization opportunities.
"We've embarked upon an ambitious strategic growth plan and Dan is uniquely qualified to lead the next phase of our development," Philippon said. "He's a visionary leader who knows how to build systems and generate growth. We're all grateful to Gary for getting our growth plan underway and look forward to his continued contributions."
Drawbaugh's experience at UPMC, most recently as Senior Vice President and Chief Information Officer, makes him uniquely qualified to lead TSC and SPRI. UPMC is the largest integrated healthcare delivery system in Pennsylvania and one of the leading non-profit medical centers in the country. Under Drawbaugh's leadership, UPMC was regularly honored for its accomplishments in using technology to better serve its patients. In 2013, Information Week magazine ranked UPMC No. 1 for innovation out of all industries.

"The Steadman Clinic and SPRI are elite organizations, so it's truly an honor to be asked to lead this team and to have the opportunity to work with Dr. Philippon, his renown physician colleagues and the incredibly talented surgical staff," Drawbaugh said. "As well, I am honored to work with Dr. Steadman as we continue his vision of best-in-class patient focused care in sports medicine ensuring individuals stay active and lead healthy lives."
Drawbaugh has earned a national reputation as a skilled executive and thought leader in technology. He has served on a number of boards including Oracle Advisory Board, IBM Advisory Board, IBM Health Care & Life Systems and Verizon Wireless. He earned a bachelor's degree in biomedical and electrical engineering technology from Temple University and an MBA from Duquesne University.
Share this Post: