Dr. Dustin Anderson Reflects on His First Year at The Steadman Clinic's Newest Office in Aspen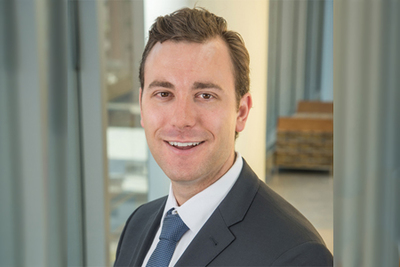 "I think the community in Aspen is really excited about getting more involved…There is a lot of excitement in the Roaring Fork Valley about what we—The Steadman Clinic and the local community—are going to accomplish as a team."
August, 2021
VAIL, CO – Dr. Dustin Anderson feels right at home at The Steadman Clinic and its newest location in Aspen. Although he was born, raised and educated in Wisconsin, Dr. Anderson has spent enough time in the Rocky Mountain State to call Colorado his home.
Anderson is one of the doctors who joined The Steadman Clinic in 2020 to serve patients at the new facility in Aspen. His relocation was easy, as he had spent most of his post-medical school years in the Denver area, most recently at the Anschutz Medical campus at the University of Colorado. During his time at Anschutz, he spent four years at the Spine Center, taking care of patients with complex spine and sports issues and served as the team physician for the University of Denver's Division I women's soccer, basketball, volleyball and lacrosse teams.
Dr. Anderson is an expert in regenerative medicine, ultrasound and fluoroscopically guided (X-ray) procedures. He specializes in nonoperative care for disorders of the bones, nerves, joints and muscles.
Soon to begin his second full year on The Steadman Clinic's team, Dr. Anderson had the opportunity to attend and participate in his first Vail Scientific Summit this August and was impressed by the experience.
"The vision of The Steadman Clinic is very unique throughout the country," said Dr. Anderson shortly after serving as chair for a session on Stem Cell/Orthobiologics Banking and Clinical Applications on August 21. "To have the research arm, the clinical arm…it's almost like two wings of a bird. It allows us to do things that we really can't do elsewhere in our practices.
"I was blown away by conversations, the discussions and the research that has been presented at the Summit," continued Dr. Anderson. "I also enjoyed interfacing with leading researchers from around the world who are doing the groundbreaking research of tomorrow."
Participating in the Vail Scientific Summit was just another opportunity for Dr. Anderson to grow in his role at The Steadman Clinic, Aspen.
"I came on board this last December when we opened up in Aspen," said the Medical College of Wisconsin graduate. "It's really been a dream. It's such a collaborative environment. Everyone has welcomed us with open arms, not only in the community but the providers in the clinic as well."
Dr. Anderson covers many specialties at The Steadman Clinic; he is an orthopaedic interventionalist and practices sports, spine & regenerative medicine, PM&R and pain medicine. What differentiates him from the other doctors on the Aspen team is that he is not a surgeon. "I do nonoperative sports medicine," explained Dr. Anderson. "I think the most unique and special thing is how in sync I am with the surgeons. I think they really enjoy when I send them a patient because they know the patient has had good physical therapy, good rehab, proper medication management and maybe even some injections. Conversely, I really love when they send me patients that allow me to use my skillset. It's all about keeping our community active and lively."
Dr. Anderson works with his patients to set goals for their future.
"At this point, it is more about setting expectations with my patients," Dr. Anderson said. "I don't expect them to go back to having an 18-year-old knee and run marathons on it, but I do want them to set their goals. I ask them 'Do you want to be able to ski next season?' or 'Do you want to be able to play with your grandkids?' To me, that is the heart of what we do. Every day it seems we inch closer and get better outcomes."
And Dr. Anderson looks forward to taking the knowledge that he absorbed in the recent Vail Scientific Summit to his practice.
"I'm excited to talk to my patients about the new developments, the new research that is going on in Vail," he said. "The community in Aspen is really excited about getting more involved. I've had tremendous amount of interest in the new approaches and treatments that we are providing. I really think healthy aging is an appropriate term. There is a lot of excitement in the Roaring Fork Valley about what we—The Steadman Clinic and the local community—are going to accomplish as a team."
Share this Post: