Dr. Leslie Vidal Discusses The Steadman Clinic's Response to the Global Pandemic and the Emergence, Growth and Success of Telehealth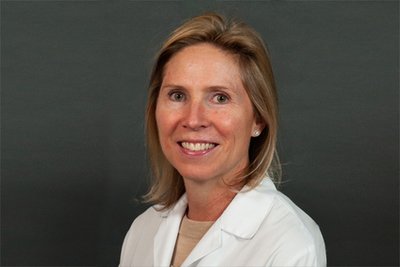 "The Steadman Clinic has done a tremendous job of navigating through the best practices during the COVID-19 pandemic. I don't think there is a huge difference to the feel and the vibe in the clinic from two years ago when I started vs. today."
August, 2021
VAIL, CO – Leslie Vidal, MD, a shoulder, hip, knee and sports medicine specialist at The Steadman Clinic, just celebrated her second anniversary on the staff of one the top orthopaedic clinics in North America. As the first female orthopaedic surgeon at the Clinic, Dr. Vidal has quickly made an impact during what has been a challenging and difficult time due to the global COVID-19 pandemic.
"COVID-19 obviously has created a lot of challenges for us professionally this year as well as personally for everyone," said the Brown University alumna and Boston University School of Medicine graduate. "I think we did a terrific job here at The Steadman Clinic in managing the ever-changing environment and staying compliant with whatever protocols were in place."
Adapting to change and facing new challenges is nothing new for the surgeons at The Steadman Clinic, but some of the variables thrown at them by COVID-19 were very unique.
"It's been different to see patients in the office with masks on," said Dr. Vidal. "A lot of what I do personally and what many of us do here is via facial expression and connection. We have missed that a little bit. I feel there is just a subtle detachment in connection between myself and my patients that I usually enjoy.
"That being said, some of the positives are that we have expanded the opportunity for telehealth, which I think has been good for a lot of our patients, particularly here in Vail," continued Dr. Vidal. "Not everybody lives locally, so to bring them back for appointments was tricky for them sometimes. Now we have a well-established protocol for telehealth visits."
Telehealth doctor visits have proven to be very beneficial, particularly during the recent global pandemic, and have been critical to The Steadman Clinic's ability to better assist its patients through that time.
"Telehealth enables us to check in with patients who might not live here," said Dr. Vidal. "Whether it's for COVID reasons where they can't or don't want to come to the office or for distance reasons, we can stay connected a lot more easily. And one more bonus, we can even have that valuable face-to-face contact without either the doctor or patient wearing masks during telehealth visits. It's not the same as in person, but it does give us a chance to see the emotions and feelings on the faces of our patients."
In her two years at The Steadman Clinic, Dr. Vidal has not only persevered through the pandemic but also established her practice in Vail, while working alongside all the renowned surgeons and decorated scientists at both The Steadman Clinic and Steadman Philippon Research Institute (SPRI). That group also includes her husband, Dr. Armando Vidal, who joined the Clinic's staff of orthopaedic surgeons just a few months before her in 2019.
A few weeks after starting her Steadman tenure in 2019, Dr. Vidal had the opportunity to participate in her first Vail Scientific Summit and participated in her second Summit this year.
"The Vail Scientific Summit is an incredible opportunity for us as clinician scientists to really connect closely with the basic scientists who are creating the opportunities for all the translational research we are all talking about and supporting," said Dr. Vidal about the Summit experience.
"To spend some time listening to all the basic science going on in today's research and clearly see how it's going to affect and benefit our patients clinically is what is so special about this particular Scientific Summit."
When asked about any differences she has seen at The Steadman Clinic from when she first started in August, 2019 and today, two years later, Dr. Vidal was quick to reply.
"I don't think there is a huge difference to the feel and the vibe in the clinic from two years ago when I started vs. today," she said. "We still have patients coming from all over. We still have patients who love walking through the hallways and seeing all the signed jerseys on the walls, which makes it feel kind of like a museum. I don't see any real significant differences over the past two years. Honestly, we've had to adapt like all doctors have, but I don't think COVID has slowed us down. I don't think we have missed a beat and our numbers show that we are stronger than ever, which is really terrific."
Share this Post: