Dr. Marc Philippon Performs Hip Surgery on Brandt Snedeker, Pro Golfer and Winner of the Atlanta FedEx Cup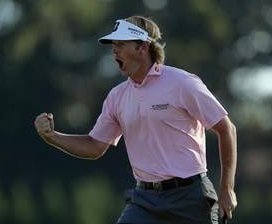 With two hip surgeries behind him, Brandt Snedeker, pro golfer, went on to win a PGA tournament just 90 days later at Torrey Pines, and was named to the U.S. Ryder Cup. Just this past weekend in Atlanta, he won the Tour Championship and the FedExCup in Atlanta.
Snedeker underwent hip surgery on his left hip in 2010; he later had an identical surgery on his right hip in November of 2011. Both surgeries were perfomed by Dr. Marc Philippon, orthopedic hip surgeon, and partner with the Steadman Clinic in Vail. The hip disorders causing Snedeker's pain were, among other things, a torn labrum and a condition called femoroacetabular impingement. FAI is a common cause of hip pain and osteoarthritis that involves too much friction in the hip joint during extreme range of motion movements.
"I had heard about Dr. Marc Philippon from other golfers and knew that he had treated Greg Norman for a hip problem. Every golfer I talked with had nothing but good things to say about their experience with Dr. Philippon and his colleagues at the Steadman Clinic and the Steadman Philippon Research Institute," said Brandt.
"Every dollar you donate to the Institute will go toward helping people recover from orthopaedic conditions and injuries. And everything they are doing at SPRI is on the forefront of helping people return to good health as fast as possible. They did it twice for me."
See full story:
Share this Post: