Dr. Randy Strong - Collaboration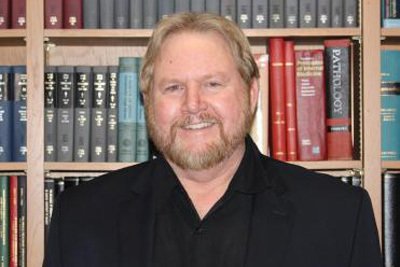 Just like it is in sports with the Broncos, Nuggets, Avalanche or Rockies, working with one another, uniting as a team and achieving success together is clearly a trademark of success in the field of medical research.
The keyword among researchers and scholars today is "collaboration."
That was the most frequent word used to describe the day-and- a-half of presentations and question-and- answer sessions at the 2 nd Annual Symposium on Aging Research: Aging Better and Healthier held at UT Health in Houston, Texas on June 27 and 28.
"Collaboration is critical," said Randy Strong, PhD, UT Health Science Center at San Antonio and one of the key presenters and speakers at the symposium. "We always do better in numbers, trying to get people working together. What's different about this conference is that this is the first time in a great while that the aging program at the UT Health Science Center in San Antonio got together with the aging program here (in Houston).
"I think this could be a fresh start in renewing the relationship and thereby increasing the value of our work and strengthening the results that we find."
The symposium featured speakers in the field of aging – from PhD's in the world of genetics, metabolism and regenerative medicine research to doctors who have maintained long practices in the field of geriatrics. The conference was co-hosted and moderated by Dr. Johnny Huard, Professor of Orthopedic Surgery at UTHealth in Houston and Chief Scientific Officer at Steadman Philippon Research Institute in Vail, Colorado and Dr. Carmel Dyer, a professor of geriatric and palliative medicine at UT Health and the executive director of the UT Health Consortium on Aging.
"I think as our speakers said on the first day of the conference that we're really searching for answers as to the health of the whole person," said Dr. Strong. "Aging is the greatest risk factor for cardiovascular disease, Alzheimer's disease, Parkinson's Disease, osteoporosis — basically all the age-related diseases. In that sense, we need all these doctors and researchers from the various areas of medicine to come together and collaborate and work on finding solutions to these aging problems."
"We tend to get very technical and talk about science at these conferences," said Dr. Huard, who also will play host to the Third Annual Vail Valley Scientific Summit in August. "We show lots of graphs and charts and throw out all kinds of algorithms and equations that certainly mean very little to the non-scientists in the room. You can see the collaboration during the conference as people from different areas listen, participate and contribute in each other's presentations. We all get excited hearing about the findings that others have made and how those discoveries might affect what we personally are working on.
"One of the key things is that at the end of each session we have a discussion and try to put into context what we have learned and make it simpler for people to understand," continued Dr. Huard. "Dr. Dyer handles most of those discussions and she does a wonderful job of tying up all the loose ends and summarizing the discussions in a way that everyone in the room can relate to."
Dr. Strong noted that it was the final speaker of the day that left him with his biggest impression of the two-day conference.
"The last speaker (Nahid Rianon, MD, UT Health) actually was surprising to me because she's a geriatrician and I'm a researcher," said Dr. Strong. "Her idea that the elderly with fractures outnumber the people who died due to cardiovascular disease or from strokes or heart disease was really eye-opening. The fact that she is actually developing a guideline for osteoporosis and diagnosing it and treating it sheds a new light on a problem that I wasn't aware had gotten to be so big.
"We talked a lot of science in the last two days but it was this straightforward comment from a geriatrician that essentially summed up everything we had been discussing," continued Dr. Strong.
Share this Post: