Education Through Technology - Facebook Live!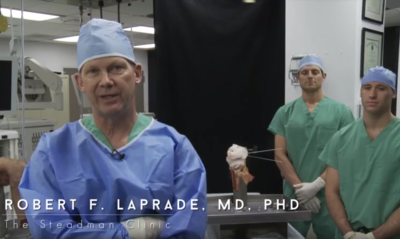 As part of the educational programs at the Steadman Philippon Research Institute our surgeons are embracing new communications technology in order to better inform their peers all over the world. Dr. Robert LaPrade and Dr. Joel Matta recently conducted a Facebook Live surgical demonstration while answering questions for viewers.
Tens of thousands of students around the world are now able to get an in depth view of how an Anatomic ACL Reconstruction surgery might play out.
Watch the entire demonstration here: Anatomic ACL Reconstruction Demonstration
Share this Post: