Impressive List of Doctors, Scientists Coming to Vail for Scientific Summit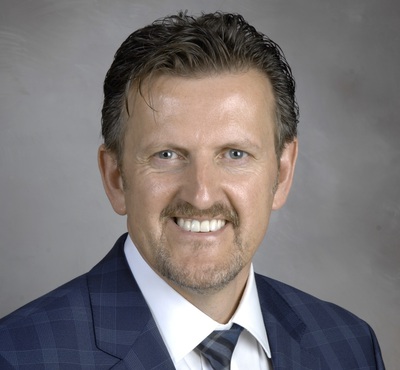 The Second Vail Scientific Summit Convenes the Greatest Minds in Regenerative Medicine and Science
VAIL, CO--(Marketwired - August 16, 2016) - With 43 of the top names in the field attending the Vail Scientific Summit Aug. 18-20, it's no wonder the theme of this year's event is "Engaging the Greatest Minds in Regenerative Medicine and Science."
"We have a 'Who's Who' in regenerative medicine coming to Vail for this conference," said Dan Drawbaugh, CEO of The Steadman Clinic and Steadman Philippon Research Institute (SPRI), host of the event. "This is a fascinating area of science in today's world of medicine and we are pleased that so many of the top doctors and researchers are excited to come and share their findings and research with us."
SPRI co-chair Dr. Marc Philippon and Dr. Johnny Huard (Chief Scientific Officer of SPRI and Distinguished Professor & Vice Chair for Research, Department of Orthopaedic Surgery, University of Texas Health Science Center at Houston) -- the researcher who pioneered the uses of muscle derived stem cell -- headline an impressive list of presenters and speakers at the conference.
The list also includes: Dr. Christopher Evans, director of the Mayo Clinic's Rehabilitation Medicine Center; Dr. Farshid Guilak, co-director of the Center of Regenerative Medicine, Washington University in St. Louis and president of the Orthopaedic Research Society; Dr.Linda Sandell, director of the Center for Musculoskeletal Research at Washington University in St. Louis and president of the Osteoarthritis Research Society International; and Dr. Samuel Stupp, director of the Simpson Querrey Institute for BioNanotechnology at Northwestern University and Dr. William Murphy (Co-director of the Stem Cell and Regenerative Medicine Center at the University of Wisconsin), to name a few.
Presentations will cover the key areas where regenerative medicine advancements are being made: stem cell therapy, gene therapy, genome engineering, nanotechnology and Platelet Rich Plasma (PRP), involving tissue repair after injury, disease and aging.
In addition to Dr. Philippon, The Steadman Clinic will be represented by Dr. Robert LaPrade, Dr. Peter Millett, Dr. Matthew Provencher and Dr. Thos Evans.
"It is rare to be able to convene this many experts in any one field at any one time," said Philippon, a driving force behind the summit. "The fact that more than three dozen of the most recognized doctors and scientists in regenerative medicine all want to attend and contribute tells you just how significant they believe the potential breakthroughs are in this rapidly growing field of medicine."
"We are presenting and discussing scientific findings that can literally change people's lives," said Dr. Huard. "These discoveries are happening on a daily basis and the impact that they can have on people's lives is immeasurable."
Share this Post: