New SPRI Study Concludes that High Level Athletes with Chondral and Hip Articular Cartilage Damage Can Return to Play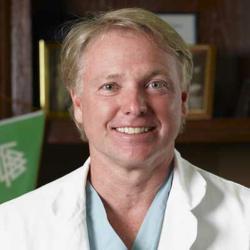 In a recent study completed by the Steadman Philippon Research Institute (SPRI), it was concluded that athletes with chondral lesions and other hip articular cartilage damage could return to play with proper treatment. The study was conducted under the direction of Vail, Colorado hip surgeon, Dr. Marc Philippon, co-chair and board member for SPRI.
"Return to Play After Hip Arthroscopy With Microfracture in Elite Athletes" provides reassurance to high level athletes and shows that athletes treated for cartilage damage with a combined procedure of hip arthroscopy and microfracture have a return to play success rate similar to those treated solely with hip arthroscopy for injuries not involving the cartilage.
Articular cartilage damage commonly occurs with traumatic hip injuries, such as labral tears, femoracetabluar impingement (FAI), and hip instability. If left untreated, cartilage conditions can be fatal to athletic performance and make return to play unlikely. The microfracture procedure, created by Dr. Richard Steadman 30 years ago, is an effective, low-cost option for treating knee cartilage defects in elite athletes. Dr. Philippon frequently utilizes the combined hip arthroscopy and microfracture techniques if an athlete's traumatic hip injuries also include chondral lesions or other hip articular cartilage damage.
For more information about this study, the abstract and download is available here: Return to Play After Hip Arthroscopy With Microfracture in Elite Athletes
To read the full story:
Elite Athletes Suffering from Hip Articular Cartilage Damage Can Return to High Level of Play after Arthroscopy with Microfracture Treatment
Share this Post: