October eNews - A scientist, an Olympian, and an award-winning physician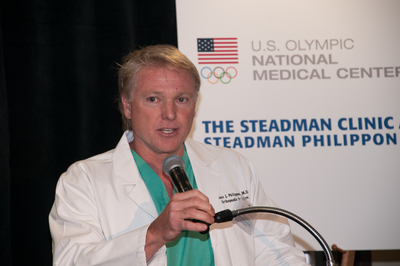 Dr. Marc Philippon Receives McCarthy Award for Achievement
Dr. Marc Philippon, Co-Chairman of the Steadman Philippon Research Institute and Partner, The Steadman Clinic, has been presented with the inaugural Joseph C. McCarthy Award for Achievement in Advancing Knowledge and Scholarship in Hip Joint Preservation.
The award was made during the Annual Meeting of the International Society for Hip Arthroscopy in San Francisco (ISHA), September 17 th . It was given in recognition of Dr. Philippon's innovation, research, and teaching in hip arthroscopy.
The award carries the name of the renowned Boston General Hospital orthopaedic surgeon and founding member of ISHA, Dr. Joseph McCarthy. "We are proud of Dr. Philippon's many achievements and his contributions to orthopaedic sports medicine," says Dan Drawbaugh, President and Chief Executive Officer of The Steadman Clinic and Steadman Philippon Research Institute. "His pioneering research and clinical expertise have improved the lives of patients around the world."
Dr. Philippon is internationally known for his joint preservation techniques. Using the various instruments he has designed, he has improved arthroscopic hip surgery for treating painful joint injuries.
Dr. Philippon is often recognized as the preeminent authority in the arthroscopic treatment of femoroacetabular impingement (FAI), a condition in which abnormally shaped bones of the hip cause damage to the labrum and articular cartilage.
In 2012, Dr. Philippon received the American Academy of Orthopaedic Surgeons Achievement Award in recognition of his outstanding contributions to the orthopaedic surgery field. He is recognized by his peers in U.S. News and World Report as being among the top one percent in the nation in his specialty.
SPRI Names Biomotion Innovator Scott Tashman, Ph.D., as Director of BioMedical Engineering
By Jim Brown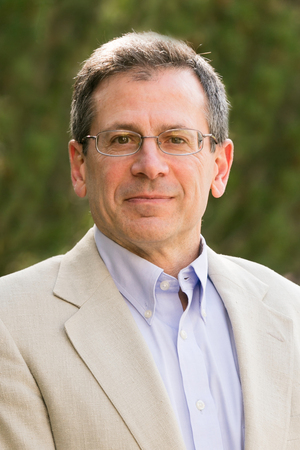 "When the people at the Steadman Philippon Research Institute decide they want something to happen, it happens," says Scott Tashman, Ph.D. "There is a real sense of common goals and teamwork. That ability to go from an idea to execution in a short period of time is impressive."
When SPRI decided it wanted someone to build the premier biomotion lab in the world and to provide expertise and direction for the Department of BioMedical Engineering, it went straight to Dr. Tashman, who is arguably the most qualified person in the world to take on both assignments.
Like SPRI Chief Scientific Officer Dr. Johnny Huard, Dr. Tashman holds dual appointments at the University of Texas Health Science Center Houston and the Steadman Philippon Research Institute. And like Dr. Huard, he held a similar position at the University of Pittsburgh School of Medicine prior to his Houston and SPRI appointments.
"Dr. Huard and I were in the same department at Pitt and we talked occasionally, but we didn't work together," says Dr. Tashman. "I accepted the position at Houston knowing that I would work closely with him on a number of projects. Now that we are at both UT Houston and SPRI, we can work together even more closely."
BASIC SCIENCE AND CLINICAL APPLICATION: CLOSING THE GAP
"Dr. Huard's early work was very much in the basic science of regenerative medicine, which was some distance from clinical application," he continues. "My work was mostly with patients and was directly clinically applicable, so there was a considerable gap between our areas of focus."
"Our appointments at both research institutions are making it possible to close that gap. He is moving closer to clinical care and I'm moving closer to basic science. We can do clinically applicable research in Vail that would be difficult to do in Houston, and Dr. Huard and I can do basic science at Houston that we
can't do at Vail."
UNIQUELY QUALIFIED
To say that Dr. Tashman is highly qualified to take on the challenges that accompany his new position at SPRI is an understatement. He is uniquely qualified. He has a B.S. in biomedical engineering and a M.Eng. degree from Rensselaer Polytechnic Institute in Troy, New York, and a Ph.D. in mechanical engineering from Stanford.
As a pioneer and preeminent leader in biomotion research, he directed one of the first video-motion analysis laboratories and designed the first high-speed biplane radiographic imaging system for accurately measuring dynamic joint function.
He built two of the foremost biomotion labs in the U.S.—one at Henry Ford Hospital in Detroit and one at the University of Pittsburgh.
BUILDING THE BIOMOTION LAB
Now he's assembling the components and training the personnel for what will become the premier biomotion lab in the world at SPRI. Those components include:
• An instrumented treadmill that can record forces in lower limbs while people are walking and running.
• Video-motion analysis hardware and software to assess body motion and coordination.
• A biplane X-ray imaging system for dynamic assessment of joint function, including cartilage, ligaments, and tendons.
• A wireless electromyography system to assess neuromuscular function.
• Three-dimensional, real-time, biofeedback for guiding rehabilitation and sports training.
• Wearable sensor systems to measure motion outside the lab, such as on a sports field or ski slope.
"The ability to use all of these technologies together is especially powerful because they all tell us about how people move and how motion is coordinated," says Dr. Tashman. "In addition, they tell us how muscles and joints are functioning."
WHAT HAPPENS INSIDE THE LAB?
SPRI News asked Dr. Tashman what a visitor might see going on inside SPRI's Biomotion Lab when it is fully operational.
"What people would see is a person doing some sort of physical activity," says Dr. Tashman. "It might be a soccer player recovering from an ACL injury running on a treadmill or an older person with osteoarthritis going up a set of stairs. They might see a hockey player with a hip problem simulating a game-like movement or a pitcher with a shoulder problem going through the throwing motion."
These kinds of activities will be monitored, recorded, measured, scanned, or assessed in some way to determine what might be causing an injury, how to recover from one, or how to prevent injuries.
At least a half-dozen research projects are in the planning stages or ready to start when the lab is fully built out, which is expected to be in December. In the meantime, equipment is being installed, proposals are being written, and training has begun.
The Biomotion Lab will be an addition to the BioMedical Engineering Department's fully operational Biomechanical Laboratory, supervised by Travis Turnbull, Ph.D., that has been turning out high-impact research for many years.
EVALUATING OUTCOMES TO DETERMINE TREATMENTS
"One of the problems with evaluating orthopaedic outcomes is that it is sometimes difficult to get assessments that are sensitive enough to measure improvement over a short period of time," says Dr. Tashman. "With the very sensitive measurements we'll have, we will be able to determine a treatment that is best for restoring normal function in significantly less time."
An additional function of the Department of BioMedical Engineering is to test new devices or procedures. "For example," says Dr. Tashman, "the process of going from images to meaningful results is very labor intensive—up to 40 hours outside the lab for every hour in the lab. Dr. Tashman is working closely with a company to develop software that will significantly reduce that time, and SPRI will be one of the first labs to have access to this software.
DRIVEN TOWARD PATIENT CARE
"All of the research we do at SPRI and in the BioMedical Engineering group is driven by the desire of the surgeons to provide better care for their patients," says Dr. Tashman. "The most satisfying aspect of our work is knowing that we are a highly productive laboratory conducting world-class research that really influences patient care."
A Snowboarding Legend: How Kelly Clark Became the Most Dominant Athlete in the History of the Sport
By Jim Brown
Kelly Clark, all five feet, four inches of her, is already a snowboarding legend—a four-time Olympian with one gold and two bronze medals. She has seven X Games gold medals, five World Snowboard Tour titles, six Grand Prix titles, and eight U.S. championships.
In one year alone, she won an Olympic gold medal, an X Game gold, the U.S. Open championship, and the Overall Grand Prix title.
In short, she is the most dominant athlete in the history of snowboarding and the most "medaled" halfpipe specialist ever, male or female.
That's not all. At age 33, she's still at it—ranked second in the world—while three top-10 rivals are half her age.
This is a story of how Kelly Clark reached the top and how she plans to stay there, with the help of Steadman Clinic doctors and SPRI research, by overcoming a career-threatening injury.
RIGHT PLACE, EARLY START, SUPPORTIVE PARENTS
"I grew up in a small town in Vermont and my dad was a skier," she explains. "He had me on skis when I was two, and I started snowboarding when I was seven."
She was competing by the time she got to high school and enrolled in the Mount Snow Academy, a school that allowed students to attend classes half a day and snowboard the other half. By age 16 she had made the U.S. Snowboard Team. At 18, she won her Olympic gold medal in Salt Lake City.
"I started snowboarding before it was cool. It has elements of creativity and individuality. Two people can do the same trick, but it looks different because each one brings his or her own style to it. In that regard, snowboarding is unique."
"I also had 'a moment' when I was 14," she told CNN. "That was the first year the Olympics included snowboarding as a sport. I recorded the snowboarding events from Nagano, Japan, on VHS tape and watched them after school. I knew then that's what I wanted to do with my life."
Her parents were supportive, but she was on the clock. "Basically, I had one year after high school to show them I could make this a career, and that year turned out to be a breakout season when I started getting first place finishes. Even then, it wasn't a sure thing until I had that Olympic experience and snowboarding kind of blew up around the world."
FOUR YEARS FOR 30 SECONDS
"Basically, I train four years for a 30-second halfpipe run," she says. "Snowboarders have a very small amount of time to be excellent. At the end of the day, no one can do what we try to do. My sports psychologist says it's 95 percent physical and five percent mental, but that five percent can completely erase the 95 percent if you let it."
"It may look like we're making it up, but every single trick is pre-planned," she continues. "I know the kind of run I want to make in the Olympics two years out and work toward that goal."
Off the snow, Kelly trains six days a week, with a two-week break in the spring. "There are building weeks and recovery weeks," she says, "with two days of agility drills, two strength days, four days of cardio, and five days of core and mobility training. Getting ready for the Olympics involves about 25 hours of training a week just on fitness, not snowboarding."
"At my age, I tend to pace myself in practice at events more than before, and try to train smarter, not harder. I want my best runs of the day to be when the judges are watching."
Clark's remarkable success has led the U.S. Snowboard Team to study her as a possible prototype in order to gather data on what it takes to be successful in such a demanding sport.
"There really isn't much data because snowboarding is still a relatively new sport," she explains. "We don't know what kind of body type, body composition, and mental makeup is best for us. Now, we're trying to figure it out."
"I KNEW IMMEDIATELY THAT SOMETHING WAS WRONG"
"I had been aware that I didn't have the mobility in my hips that I had when I was younger, but it wasn't really a concern. But about a year ago I started getting much more limited motion and discomfort in my glutes and lower back. It gradually got worse and I kind of limped my way through the season."
"I crashed in Norway at the X Games and knew immediately that something was wrong with my hip. I returned to the U.S. and saw Dr. Hackett at The Steadman Clinic in Vail. He was our team doctor and familiar with my medical history. He sent images of my hip to Dr. Marc Philippon, and within days I was back in Vail for surgery on a hip labral tear (ring of cartilage around the hip joint socket), cam impingement (bone tissue overgrowth on the femur), and hamstring avulsion (tendon torn away from the bone)."
"I had a friend who had similar surgery a few years earlier," says Clark. "I was amazed at how much development in the procedure and rehab protocol had taken place in that short amount of time. The doctors at The Clinic and SPRI are constantly finding better ways to perform the procedures and to speed up recovery."
Her rehab exercises began at 7:00 am the morning after her surgery, a practice pioneered by SPRI's Dr. Richard Steadman four decades ago. The recovery/rehabilitation protocols are constantly being refined as a result of research conducted at SPRI.
"Looking at my scars, it seems like Dr. Philippon gets in and out quickly and efficiently. No extra time on the operating table or moving instruments around unnecessarily that can lead to excessive scar tissue. That makes a big difference in the recovery process."
SEVEN MONTHS, SURGERY TO SLOPES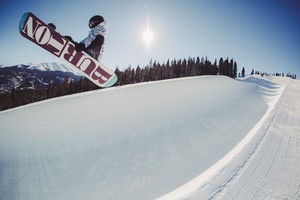 Clark's surgery was on March 14. She was cleared to resume all activities in late August and scheduled to return to snow in New Zealand on October 10. Seven months, surgery to slopes. Her goal is to make the Olympic team a year from now.
"I want to be able to enjoy my next two years and make another Olympic run," she says. "My decision to go ahead with surgery was not only because I wanted to compete again, but to have a good quality of life when I've finished competing."
"I would tell people who have similar injuries, whether or not they are athletes, that I wouldn't go anywhere else in the world for treatment. You want to be in the best place with the best people who will do anything they can to help you get better, quicker."
#####
The Kelly Clark Foundation
Kelly Clark lives her message of inspiration through The Kelly Clark Foundation, which gives opportunities to young people and helps them reach their highest potential through snowboarding. Since the organization's inception six years ago, her foundation has awarded more than $125,000 in grants and scholarships to eliminate financial barriers for talented young athletes across the country.
The Olympic Experience Postponed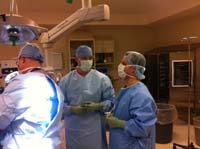 Whereas we continue to celebrate our rewarding relationship with the USOC, we have decided to postpone our USOC Olympic Experience event originally scheduled for October 28th, 2016 at the U.S. Olympic Training Center in Colorado Springs.
We apologize for any inconvenience this may have caused, however we do look forward to celebrating an exciting Olympic Experience with you soon.
Thank you for your support of the Steadman Philippon Research Institute. Lynda Sampson - lsampson@sprivail.org
Share this Post: