Orthopaedic Research Society Meeting Offers Quicker Access To Latest Findings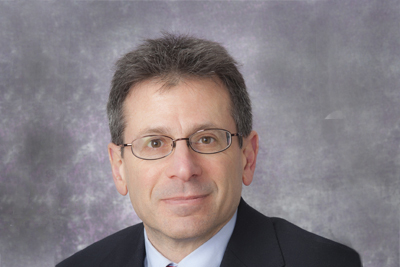 Dr. Scott Tashman of SPRI Shares the Importance of Sparking the Next Big Idea and Quickly Translating It from the Lab to the Clinic
Every orthopaedic disorder is a movement disorder.
That is the definition Dr. Scott Tashman, Director of Biomedical Engineering at Steadman Philippon Research Institute (SPRI), uses to explain his area of research in SPRI's Biomotion and Robotics labs.
"Biomedical engineering involves all the mechanics of how our bodies function," said Dr. Tashman, who recently attended the annual meeting of the Orthopaedic Research Society (ORS) in Austin, Texas. ORS is a conference where engineers, clinicians and scientists share the latest research on the musculoskeletal system and cell regeneration.
"To me the most important aspect of this meeting is to find out what's new, because if you wait until it appears in a journal article it's typically two years after the research happened. What you see here is work from only four to six months ago. It's the first chance to see where research is going. It's not just about areas I specialize in, but looking at an idea that we can apply as a crossover to our research."
The ORS meeting offers an open educational environment for researchers to talk about their work regardless of outcome.
"You learn as much from failure as you do from success," said Dr. Tashman. "There are probably more failures than successes as we move down these difficult pathways, but each is a learning experience. What I can see here may stimulate the next big idea for a project we can do at SPRI."
Dr. Tashman believes SPRI helps attract and retain some of the best surgeons to The Steadman Clinic because of the proximity to cutting edge research, and in turn, the clinics patients benefit.
"What we're developing in the Biomotion and Robotics labs translates directly to patients at The Steadman Clinic," said Dr. Tashman. "We're running early clinical studies on patients to record quantitative measurements and we want hard data that shows exactly how effective treatments are. We then use the data to further develop and refine those treatments.
"I'm not aware of any other institution with this level of expertise in such close proximity. At SPRI we work in tandem with the surgeons at The Steadman Clinic. They are our most important partners in research. They're on the front line of care. The fact that we're all in the same place is incredible. I've come from universities with an imaging group, a biomechanics group and biology group in buildings miles apart. We work face to face with surgeons every day. It allows the unique opportunity to optimize outcomes and keep patients healthy and active as long as possible."
Share this Post: