Pistons' Trent Salo: Return to Play should be Principle-Based, Athlete-Based, Criteria-Based and Objective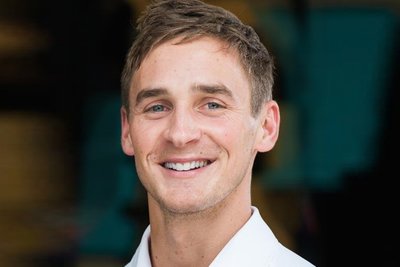 Detroit Pistons Director of Sport Performance Trent Salo delivered a session entitled, "Return to Play Considerations in the NBA" during the 4th Annual Injury Prevention Summit, held online this year as a partnership between Steadman Philippon Research Institute (SPRI) and the United States Olympic & Paralympic Committee (USOPC).
Salo has studied Return to Play (RTP) carefully, calling upon his experiences dealing with a serious leg injury as a basketball player at Calvin College, his training as a physical therapist and his time as a strength coach at the college level. Salo delivered three primary takeaways:
RTP is a complex process, particularly in professional sports, but the decision essentially comes down to risk assessment vs. risk tolerance. Step one is determining what the tissue can handle. Step two focuses on what the activity demands. Step three assesses the risk tolerance against a number of contextual factors, such as time of year, pressure to win and at times in professional sports, financial considerations related to performance bonuses.

RTP requires shared decision making between the athlete, health care providers and coach, with each often bringing a unique point of view. This is a departure from the traditional model of the team physician as gatekeeper and decision maker. "As health care providers, our main contribution should be objective as we evaluate health status," Salo said. "We make the athlete and coach aware that reasonable options exist, what those options are and guide them to making the best decision. That's what shared decision making is all about."

RTP requires a formal structure and process. Health care providers move the athlete through three stages: return to participation (practice), return to play, and return to performance.
Salo concluded with some important principles he embraces in his work with Pistons players.
"We look at our athletes as people first, athletes second. We focus on what they can do when they are injured, not what they can't do. The return to play process is…principle-based, criteria-based, athlete-centered and objective. We're trying to bring as much objective data to the decision as possible."
Share this Post: