Science Finding Cures, Medicine Enhancing Life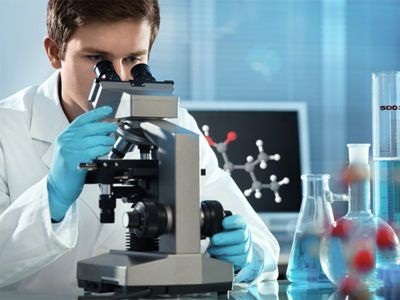 Regenerative Medicine is the foundation for SPRI's focus that will dramatically change lives.
It revolves around a single, simple concept—movement. We are made to move. It helps to keep us in good health and to recover when we are not. And we are discovering that movement does much more.
For almost three decades, the Steadman Philippon Research Institute has found game-changing ways to keep people physically active—to keep them moving, regardless of age. The emphasis has always been on preserving structures and joints in the body, not replacing them.
SPRI's rapid bench-to-bedside approach laid the foundation for what is called regenerative medicine. It uses the body's own innate healing powers, sometimes with the help of outside biological materials, to recreate cells and rebuild tissues and organs. Now that the foundation has been prepared, SPRI is positioned to lead regenerative medicine beyond existing frontiers.
"Through our stem cell research, we've found that stem cells come from blood vessels," says Johnny Huard, Ph.D., Chief Scientific Officer at SPRI. "Therefore, if you increase the number of blood vessels (through exercise), you can increase the number of stem cells."
Results of research conducted at SPRI will not be limited to advances in orthopaedic sports medicine. Physicians and scientists are now exploring ways in which stem cells can be used to treat cancer, heart abnormalities, muscular dystrophy, bladder dysfunction, and osteoarthritis, and to delay the effects of aging on various systems of the body.
Regenerative medicine—again, using the body's own tissues—includes the promise of platelet-rich plasma (PRP) . PRP is one of the most promising sources of natural biologic components. It has the potential for use in sports medicine and orthopaedic surgery, as well as in the diverse fields of wound healing, dentistry, neurology, and chest-heart-lung procedures.
Research in stem cell therapy, PRP, gene therapy, and tissue engineering is being conducted every day in the laboratories at SPRI. In multiple studies made possible by your support, SPRI is designing and validating surgical and rehabilitation techniques, as well as non-operative treatments, to prevent disease and injuries and to heal the body.
The mission of Steadman Philippon is staying true to its sports medicine and orthopaedic roots, using that knowledge and practice to expand and eliminate the causes of disease, aging, and injury.
During 2016, you will learn about SPRI's advances that might not have been imagined a few years ago. Within the next few months, every person may have the opportunity to harvest his or her own stem cells. Those cells can, later in life, be re-injected to help delay aspects of aging or speed up recovery from injuries. It's called stem cell banking. You will get first-to-know updates on research that could lead to regeneration of tissues, organs, and even limbs.
We are on the cutting edge of advances that will change the lives of people in every stage of life, as well as improve the health of their children and grandchildren. SPRI will use your philanthropic support to develop processes that direct the body's healing ability toward creating longer, healthier, and more active lives.
SPRI's expanding mission represents another milestone in its effort the keep people physically active. It's still all about movement. Movement is our mission, and you are its driving force.
Share this Post: