Scott Bruder and the Importance of Working Together with the FDA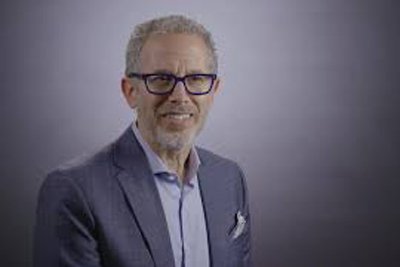 "When you want to undertake a product development pathway—a journey—it's important to partner with our colleagues at the FDA."
VAIL, CO – Scott Bruder, MD, PhD, was sought after during coffee and lunch breaks at the recent 6th Annual Vail Scientific Summit hosted by Steadman Philippon Research Institute (SPRI).
Bruder was accustomed to the attention he received. After all, in his line of work, people in the medical field often come to him with questions.
Bruder is the Founder and CEO of Bruder Consulting & Venture Group. As his biography notes, he and his company "offer clients a diversified expertise in technology, product and market development, clinical and regulatory affairs, reimbursement and health economics, and commercialization strategy, including financial and/or strategic partnering." And what makes his firm's counsel so important is that much of the work involves active engagement to effectively work with one of the most powerful and essential government agencies—the Food and Drug Administration (FDA).
Bruder's company has assisted many established and entrepreneurial firms in the biotechnology and medical device worlds through managing and navigating the regulations set forth by the FDA. It's no surprise that attendees at the Vail Scientific Summit would seek Bruder out for answers he might have for their long list of questions about dealing with the FDA.
"When you want to undertake a product development pathway—a journey as we call it—it's important to partner with the FDA," said Bruder. "Our colleagues at the FDA really try to think about helping us navigate a set of rules and regulations that are, in fact, pretty well specified. Sometimes we run into gray areas and that's where some of that creative dialogue occurs. It is important to think about the agency as a partner as opposed to an adversary.
"Historically, a lot of companies have regarded the FDA as the enemy, as the police who are going to penalize them," continued Bruder. "But if you approach the FDA that way, they feel it and your presentations come off that way. So, I recommend to our client partners that we eschew that philosophy."
Bruder has assisted clients in their dealings with the FDA and other agencies for many years and, like so many other professionals during the COVID-19 pandemic, expected to see his company's business slow down until more normal working and living conditions returned.
"I expected the pandemic to actually have a substantially negative impact on our business," said Bruder. "Our business is really providing all kinds of companies and advisors with product development support in what is often a long and drawn-out process."
Expecting a slowdown during the pandemic seemed inevitable.
"But in fact it turned out to be the opposite," continued Bruder. "In the past 18 months, our business has continued to blossom and grow, and we are working on more projects than we have before. At any given time almost half of our client partners come from outside the United States, trying to get into the U.S., and we are there to help them navigate that process. Those that are already in the U.S. are typically either early-stage startups or have new products that have come out of laboratories. And in other cases, they have more mature products and are trying to figure out how to refine their portfolio, how to expand their labeling claims or, in some cases, how to work through some of the challenges they are having with the regulatory agencies or reimbursement. Hence, the need to learn how to better approach the FDA."
Bruder's goal in this business is reflected in his passion for discovery.
"What really inspires me is the possibility of developing new products that have clinical impact in the U.S, and around the world," said Bruder. "There is a certain cadence to that, a certain rhythm and journey that must be undertaken and is very well specified. The only way of doing it in the U.S. is through the FDA and that is but one portion of where a company like ours comes in.
"We have to think about creative ways to work within those regulations," continued Bruder. "My approach is that I am prepared to walk right up to that bright line in presentations and negotiations. I don't want to put my toes over the line, and I don't want to wind up in a fight. But I will argue as hard as I can right up to that line. When we are successful getting that for our clients, and their product is delivered and in use at hospitals and offices all around the U.S. and the world, that is very rewarding."
Bruder's entry into the world of business consulting was far from the path he envisioned as a young medical school student almost forty years ago.
"What's really interesting about where my team and I have landed now is that when I started med school, I thought I was going to be a surgeon, an educator, a scientist, and I would run my own lab. Instead, I went into industry after my residency," said Bruder. "I then spent 25 years working in a variety of companies, and for the last seven years I've been leading my own consulting and venture group to help customers all around the world. I get to see technologies, personnel and ideas from around the world that are more diverse and more exciting than anything I could have done individually within my lab."
"I count my blessings that I have the opportunity to do what I do now."
Share this Post: