SPRI Releases Study on Best Procedures for Treating Massive Rotator Cuff Tears; Offers Hope for Patients who Suffer From Serious Rotator Cuff Injuries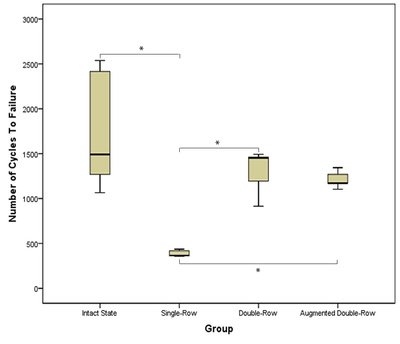 Researchers from the Steadman Philippon Research Institute in Vail, Colorado recently released its study into the best procedures for treating massive rotator cuff tears. Rotator cuff injuries are common causes of shoulder pain. A massive rotator cuff tear is defined as a tear greater than 5 cm in length or those that involve two or more rotator cuff tendons. The rotator cuff treatment study, which was conducted in the biomechanical testing labs on the SPRI campus in Vail, concluded that the double-row and augmented double-row surgical procedures yield stronger, longer lasting outcomes than traditional single row approaches.
According to Dr. Peter Millett, Director of Shoulder Surgery at The Steadman Clinic, "The study offers hope for patients who suffer from serious rotator cuff injuries and will allow orthopedic surgeons better insight and more precise surgical techniques when they are treating massive rotator cuff tears. This new information from our research efforts will ultimately translate to better outcomes for the patient."
See full story, New Biomechanical Study Offers Insight into the Best Procedures for Repairing Massive Rotator Cuff Tears.
Share this Post: