Steadman Philippon Research Institute and Smith & Nephew Host Fifth Annual Vail International Complex Knee Symposium June 14-16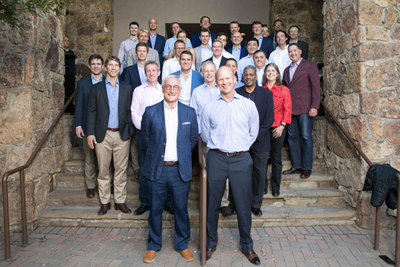 Three-day Event at Vail Marriott Mountain Resort and SPRI Focuses on Anatomic-based Reconstructions and other Complex Knee Issues.
VAIL, Colo. – The Steadman Philippon Research Institute (SPRI) and Smith & Nephew have joined together again to present the 2018 Vail International Complex Knee Symposium (VICKS) V, a three-day event beginning Thursday, June 14 at the Marriott Mountain Resort and the SPRI headquarters in Vail.
This annual conference, now in its fifth year, is considered the premier international complex knee course. It covers multiple topics related to complex knee surgeries, and many of the modern anatomic-based surgical procedures that will be demonstrated were developed and refined in the SPRI labs in Vail.
"Our first four VICKS events were tremendous successes and we look forward to making this fifth symposium a special one," said Dr. Robert LaPrade, MD, PhD, and Chief Medical Officer at SPRI and Orthopaedic Complex Knee and Sports Medicine Surgeon at The Steadman Clinic. "It keeps getting better every year. The faculty at this year's course represents possibly the most prestigious group of internationally acclaimed sports medicine faculty ever assembled. Once again, we have representatives from six different continents and faculty members from throughout the world attending and participating in our symposium."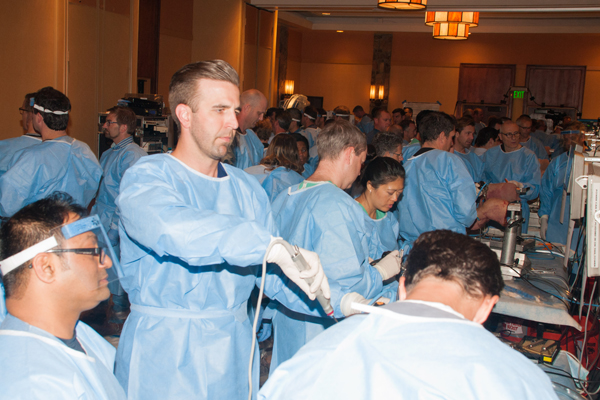 The VICKS V agenda is aggressively jam-packed with lectures and live surgical demonstrations," continued LaPrade, who joins Dr. Lars Engebretsen, MD, PhD, Head of Medicine & Science at the International Olympic Committee's Scientific and Medical Department as the co-chair of the event. "Those in attendance will have the unique opportunity to learn about the latest and greatest evidence-based practices for complex knee injuries."
Together with Smith & Nephew, SPRI has put together this esteemed group of speakers and presenters that are at the forefront of research and surgery in complex knee issues.
"We are always honored to have some of the finest knee specialists in the world as our presenters. SPRI and Smith & Nephew continue to bring some of the brightest minds in the field to this conference every year," said LaPrade. "Together, we strive to make sure our attendees leave the symposium in Vail with a clear understanding of the newest and most effective methods in the treatment and rehabilitation of knee injuries."
"We are very proud of our involvement in in the 5th annual VICKS," said Scott Schaffner, Sr. Vice President of Global Marketing for Smith & Nephew Sports Medicine.
"Supporting health care professionals through medical education is a fundamental priority for our organization. We recognize that VICKS represents a very unique event to support our educational goals, and we greatly appreciate our ongoing partnership with SPRI in the annual presentation of this outstanding event."
Dr. Marc J. Philippon, MD, Managing Partner of The Steadman Clinic and Co-Chair of SPRI, will be the featured distinguished faculty lecturer on Thursday evening. Philippon is recognized by his peers in U.S. News and World Report as being among the top 1% in the nation in his specialty and will address the relationship between hip and knee injuries. His presentation is titled, "How the Hip (and FAI - femoroacetabular impingement) affects the knee and leads to knee injuries."
For further information on the symposium, please contact Lynda Sampson at SPRI (lsampson@sprivail.org).
Share this Post: