Steadman Philippon Research Institute Receives Grant from Department of Defense to Perform a New Clinical Trial in the Aspen and Roaring Fork Valley Communities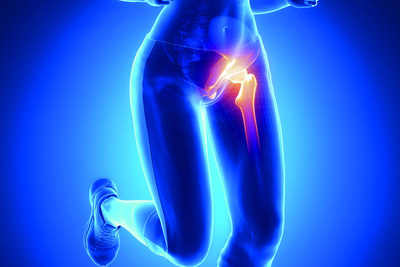 Clinical trial will focus on the use of a senolytic agent to aid in the treatment of femoroacetabular impingement and labral tears in the hip
November, 2021
VAIL, CO – Steadman Philippon Research Institute (SPRI) has been awarded a grant from the Department of Defense (DoD), Office of Naval Research to perform a clinical trial on the use of Fisetin – a senolytic agent – to improve the benefit of platelet-rich plasma (PRP) and losartan for treatment of femoroacetabular impingement (FAI) and labral tears of the hip.
Marc J. Philippon, MD, Managing Partner of The Steadman Clinic and Chair of SPRI, and Johnny Huard, PhD, Chief Scientific Officer of SPRI, will serve as the principal investigators in this clinical trial.
"We are honored that our project was funded by the DoD and are confident that our track record of conducting measurable and effective clinical trials will lead to significant findings on the repair of FAI cases and labral tears," said Dr. Philippon, a hip surgeon at The Steadman Clinic regarded internationally as one of the leading hip surgeons in the world. "These studies will effectively provide a comprehensive study of biological and pharmacological therapies for treating FAI and labral tears. Our previously conducted trials clearly demonstrate that we have the infrastructure, resources and expertise at SPRI and The Steadman Clinic to perform the clinical trials supported by the DoD."
"This grant from the DoD presents SPRI with a tremendous opportunity for our team of scientists and physicians, who perform world-class and cutting-edge research here on a daily basis," said Dan Drawbaugh, CEO of SPRI and The Steadman Clinic. "Because our teams translate research to the clinic more quickly and effectively than other medical centers, there is a real benefit to our patients. This project also affords us the opportunity to take a major clinical trial to our newest location in Aspen and the Roaring Fork Valley and involve our patients and clients in this groundbreaking research that could help our patients stay active."
"This cooperation between SPRI, a world-renowned institute, and the DoD is a prime example of the synergistic effect created by the partnership between civilian and government entities. This award will maximize the chance to deliver a new and improved therapeutic approach for civilians and warfighters," said Sylvain Cardin, PhD, Chief Science Director at the Naval Medical Research Unit in San Antonio, TX.
The purpose of the trial is to find better solutions for treating patients with hip problems. FAI and labral tears can cause hip pain, which decreases function and can lead to osteoarthritis. Arthroscopic treatment of FAI eliminates pain and delays progression of osteoarthritis by preventing further cartilage damage. PRP, an orthobiologic treatment containing a mixture of growth factors beneficial for tissue repair, has been used to improve outcomes after surgical treatment of FAI and labral tears.
"Based on our promising pre-clinical data," Dr. Huard explained, "we will perform a randomized, double-blind, placebo-controlled clinical trial at SPRI. Patients undergoing arthroscopic treatment of FAI and/or a labral tear will be randomized into two groups. These groups will be given pre- and post-operative study medication (either Fisetin or placebo). Patient-reported outcomes for pain and function will be collected and compared at baseline, 6 weeks, 3 months, 6 months and 12 months." This trial attempts to show that senescent cells decrease the benefit of PRP/Losartan treatment. Senescent cells are non-proliferative cells that accumulate with age and secrete various pro-inflammatory and anti-regenerative factors. The investigators propose that the administration of the senolytic drug fisetin, a drug that selectively targets and eliminates senescent cells, will significantly reduce the deleterious effects of senescent cells, and improve healing and function in FAI patients.
Recruitment is underway for this clinical trial. Data gathering from the randomized patients should conclude sometime in the latter part of 2022, with results and findings set for publication in 2023.
This marks the second time in the past two years that SPRI clinical studies has been funded by the DoD. In 2019, SPRI was awarded a contract for four specific research projects aimed at reducing the risk of osteoarthritis later in life and reducing long term disability among active-duty service members and veterans. This current award expands upon SPRI's DoD projects by enrolling patients from SPRI's additional Colorado locations.
Share this Post: