Steadman Philippon Research Institute Teams with the DoD to Advance Cutting-edge Medical Research to aid the U.S. Military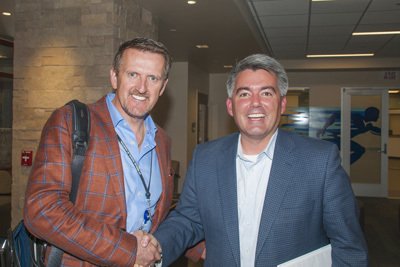 Vail, Colorado, October 10, 2017 - Recent Department of Defense (DoD) data indicate musculoskeletal injuries account for over half of reported training and battlefield injuries and disproportionately affect the fighting force. In a benchmark collaboration between two world-class research centers, The Steadman Philippon Research Institute/The Steadman Clinic and the Naval Medical Research Unit-San Antonio will work on sophisticated research, focusing on musculoskeletal disease/injury and preventing or delaying the onset of osteoarthritis and other degenerative orthopaedic conditions. The interventions developed through this research will subsequently serve as a model for osteoarthritis treatment for our civilian, active and veteran military populations. This marks the beginning of what the two organizations hope will represent a long-term strategic partnership that will also serve as a national model for improving the nation's healthcare delivery system. This partnership is in line with the Defense Health Agency (DHA) implementing the National Defense Authorization Act (NDAA), which calls for better integration between civilian and military organizations in support of readiness, research and patient care.
"The Steadman Philippon Research Institute and The Steadman Clinic are recognized as national leaders in Orthopedic research," said U.S. Senator Cory Scott Gardner (R-Co). "Their reputation speaks for itself, which is why I am supportive of this initiative and will work with the Senate Armed Forces committee to provide funding for these research initiatives. The outcomes from this research will benefit our fighting forces that experience a high rate of musculoskeletal injuries."
The fighting soldier is, for all intents and purposes, a world-class athlete. Research models in injury prevention for athletes have a lot of synergy for the DoD and their needs to reduce musculoskeletal injuries and enhance combat readiness, as well as provide soldiers with an opportunity to perform at their optimal, without the risk of injury. The military faces a unique set of readiness challenges ranging from fit for service, operational readiness, functioning in austere environments, to prevention of cumulative injuries. These physical demands also place these forces in training and combat environments, at great risk for musculoskeletal injuries. ACL injuries among U.S. military service members have been estimated to occur at a rate 10 times higher than for the U.S. population as a whole. Since these injuries generally affect young, active individuals, osteoarthritis is the leading cause of disability for active military and disabled veterans--disorders of the knee is one of the highest causes of long term dysfunction.
"NAMRU-SA's mission is to provide first-rate research that benefits our sailors and family members around the world, and we could not be more pleased than to partner with SPRI, a world-class research center. This relationship will be beneficial to the patients our two institutions serve; in the not-too-distant future, it will impact our personnel serving abroad and, ultimately, the delivery of health care everywhere," said Sylvain Cardin, Chief Science Director, NAMRU-SA
"We believe our Platelet-Rich Plasma (PRP), and Bone Marrow Concentrate (BMC) research are among the most ambitious and advanced of any research institution. Teaming with NAMRU will enable us to move forward with implementing key components of our initiative that will be of great benefit to our patient population. Furthermore, the support from Senator Gardner will allow us to collaborate with NAMRU, a partner that clearly shares our vision of applied research that rapidly benefits the men and women in the military and their families, as well as The Steadman Clinic own patients. We don't do research for research's sake. Everything we do is based on meeting critical military and civilian needs," said Dan Drawbaugh, CEO, Steadman Philippon Research Institute & The Steadman Clinic.
"This partnership would not be possible without the support of Senator John Cornyn. On behalf of SPRI/TSC I want to thank him for his support."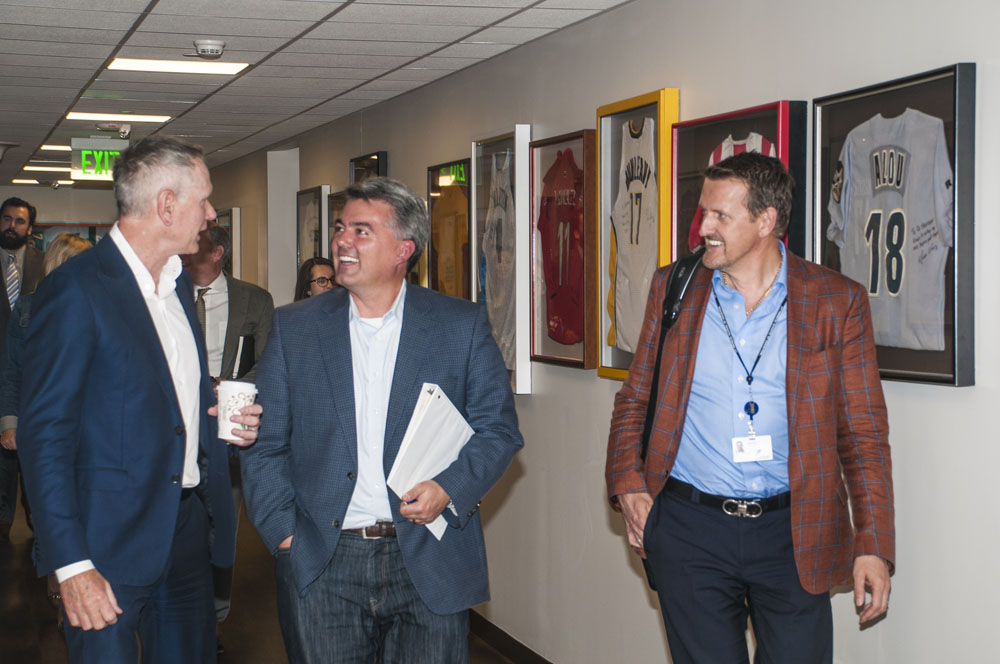 Share this Post: