Steadman Philippon Research Institute to Host Fourth Annual Vail Scientific Summit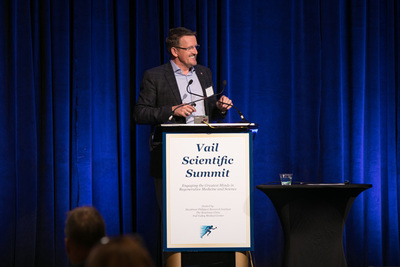 Vail Marriott Mountain Resort again the site for one of SPRI's premier events
VAIL, Colo, August 14, 2018 – It's that time of year again in Vail.
Steadman Philippon Research Institute (SPRI) will host its fourth annual Vail Scientific Summit from August 19-21 at the Vail Marriott Mountain Resort, with this year's event titled, "Regenerative and Translational Medicine: A Focus on Human and Clinical Applications."
The annual event started in the summer of 2015 shortly after Dr. Johnny Huard, chief scientific officer at SPRI, first arrived in Vail. The symposium has grown each year with the third event in the summer of 2017 featuring upwards of 60 speakers, representing some of the top physicians, scientists, surgeons and researchers in the fields of orthopaedics and regenerative medicine. That number increased from 43 in 2016 and roughly 30 in the inaugural event in 2015.
The 2018 Vail Scientific Summit will feature a stronger emphasis on the clinical advances made in the study of biologics and cell therapy and will kick off with a special presentation on the evening of Sunday, August 19.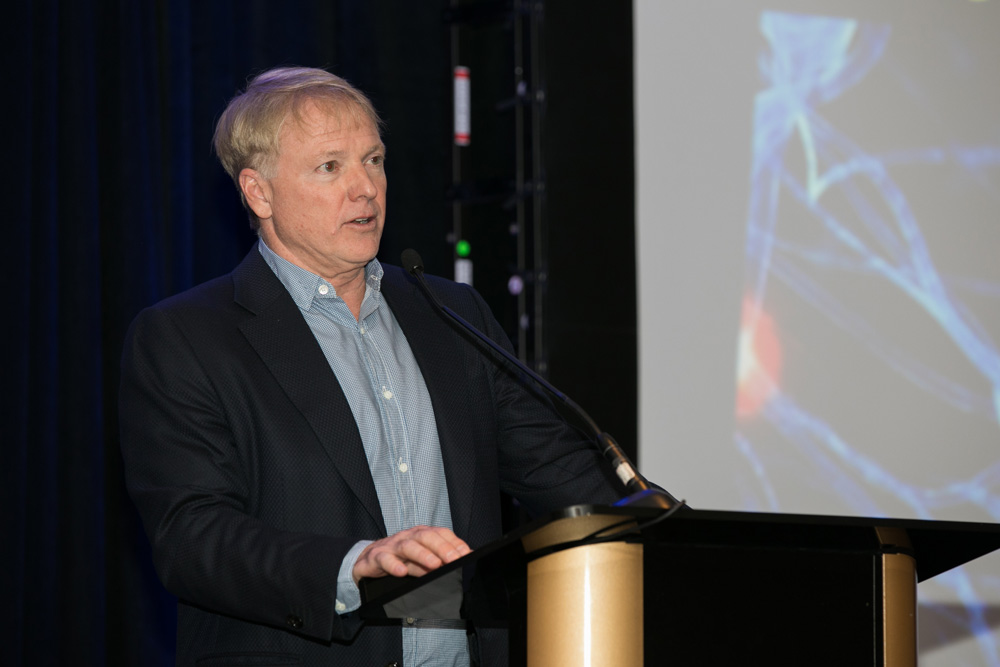 Dr. Huard will be joined by Dr. James Kirkland and Dr. Laura Niedernhofer to open the Summit with "Aging 101: Basic Answers to Universal Questions." Both Kirkland and Niedernhofer are returning speakers to the Summit and are considered among the top researchers and experts into the study of aging. Kirkland is the director of the Robert and Arlene Kogod Center on Aging at the Mayo Clinic in Rochester, Minn., and Niedernhofer is director of the Institute on the Biology of Aging & Metabolism (iBAM) at the University of Minnesota.
"We have accomplished so much in our clinical labs here at SPRI in the past three-plus years," said Huard, "and we want to focus on some of those areas of study and research at this year's Scientific Summit. There will be many doctors and presenters that are new to our list of speakers, and we will also be grateful to have some familiar speakers back from our previous events that can share their newest findings and scientific breakthroughs."
As always, many of the orthopaedic surgery and biologic sessions will be led by a variety of top doctors from around the country, featuring many of The Steadman Clinic's and SPRI's own surgeons and scientists: Dr. Scott Tashman, Dr. Matthew Provencher, Dr. Peter Millett, Dr. Robert LaPrade, Dr. Thos Evans, Dr. Charles Ho, Dr. Thomas Clanton, Dr. Ray Kim, Dr. Chelsea Bahney and Dr. Marc Philippon, managing partner of The Steadman Clinic and co-chair of SPRI.
This collaborative list further illustrates the bond of The Steadman Clinic and Steadman Philippon Research Institute. With the two elite operations—one a premier orthopaedic surgery clinic and the other a leader in research with a focus on regenerative sports medicine—standing side-by-side in the small community of Vail, the synergy and bench-to-bedside focus is something that is unique among other hospitals, clinics, universities and research institutions around the globe.
"Every year Dr. Huard's vision brings together an incredible roster of scientists, researchers, surgeons and physicians for what has become one of our leading events of the year at SPRI," said Dr. Philippon. "I look forward to joining our other doctors from The Steadman Clinic and SPRI in collaborating with Johnny as we again host some of the finest minds in the field of medical research at the Vail Scientific Summit."
For more information on the event and details about registration, please contact Katrin Anderson at kanderson@thesteadmanclinic.com.
Share this Post: