Steady's Deck Ribbon Cutting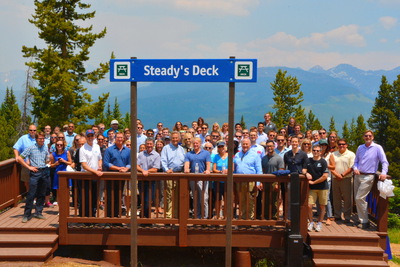 The ribbon cutting for Steady's Deck on Vail Mountain recently took place and was a huge success. Dr. Richard Steadman has been instrumental in the growth and success of Vail, CO, and his efforts have been reciprocated with the dedication of Steady's Deck on Vail mountain. Thousands of visitors will pass by Steady's Deck during both winter and summer month's activity.
See the short video below for a glimpse at what you missed.

Also, please check out what the Vail Daily had to say in regards to the Ribbon Cutting.
Share this Post: