The Steadman Clinic and SPRI celebrate the week with a Fellowship Alumni Event
Aug 1, 2017
Natalie Bencivenga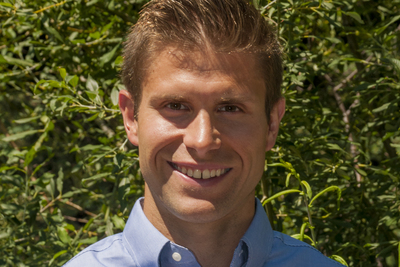 Dr. Connor Ziegler, an incoming 2017-2018 fellow at The Steadman Clinic and the SPRI, marveled as he looked around the CN Tower's restaurant on the evening of July 21 the caliber of doctors and researchers that surrounded him in Toronto, ON during the AOSSM 2017 annual meeting. "This is the preeminent sports fellowship in the world, and rightly so. This is everyone's first choice because you can work closely and learn from the star-studded faculty. Complex knee, hip, shoulder specialists...you can't find all those attributes in one place like you can in Vail."
Dr. Robert LaPrade and Dr. Matthew Provencher were seen mingling with fellows from years past who remarked at the importance of an event like this. "The connections I made during my time at SPRI and The Steadman Clinic helped me tremendously as I moved forward," said Dr. Geof LaBus, a 2016-17 fellow. "Dr. Provencher's team taught me the standards that I want to carry back with me to be an ambassador in my hometown of Fort Worth, Texas." Others echoed that sentiment like alumni fellow Dr. Sandeep Mannava: "It is exciting to approach research with world leaders in the field, to be able to identify relevant research questions and then translate them into improving patient care," he said. "To be able to take back these cutting-edge techniques to my home in Rochester, New York and offer this level of care to my patients is truly rewarding and humbling," he added.
The alumni event was a success in providing opportunities for colleagues to reconnect as well as allowing for new networking opportunities to be sought out. "It is amazing to see everyone come together from the past, present and the future. To be able to share our philosophy of medicine with up-and- coming doctors and continue the Steadman legacy is a huge honor, and we don't take that responsibility lightly," said Kelly Stoycheff, fellowship and education coordinator at The Steadman Clinic and SPRI.
Look for upcoming events on our websites.
Share this Post: