The Steadman Philippon Research Institute Experiences Record Year In Published Orthopaedic Research Studies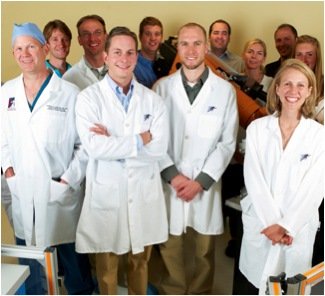 The Steadman Philippon Research Institute in Vail, Colorado will experience a record year for 2012 in the area of research papers that are accepted and published by PubMed. The Department of BioMedical Engineering at the Institute, a world leader in orthopedic and sports medicine research, will have 33 studies completed by the end of the year. PubMed's database is a service of the US National Library of Medicine which publishes peer reviewed and accepted online collections of research studies for the medical community. Independent, unbiased, critical assessment of medical conditions, treatments, and patient outcomes is integral to validating clinical research.
In the field of healthcare, these studies certify that the absolute highest standards have been met in conducting, recording and reporting the research. The large number of SPRI studies published in a twelve month period is an extraordinary accomplishment and the highest indicator of the quality of their research. Once an orthopedic research study is submitted to a professional journal by a research team, a peer review committee scrutinizes it, and only the best papers are accepted for publication.
In 2011, the Steadman Philippon Research Institute completed construction of its multi-million dollar, state-of-the-art Laboratories and Surgical Skills facilities. These facilities offer physicians, SPRI Fellows, and International Research Scholars the ability to practice current and new surgical techniques in a simulated operating room environment.
Read the full story: Steadman Philippon Research Institute Reports Record Year in Publication of Peer Reviewed Orthopedic Research Studies
Share this Post: