With Health Protocols in Place, the 16th Annual Steadman Philippon Research Institute Golf Classic Finished Another Fantastic Round at the Renowned Sanctuary Golf Course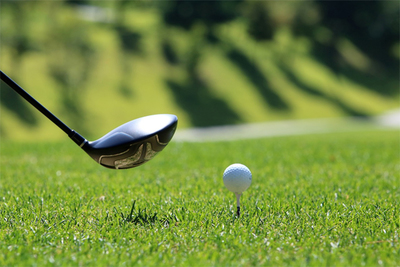 Date Set for September 2021 Event
Vail, Colorado - The 16th Annual Steadman Philippon Research Institute (SPRI) Golf Classic returned to Sanctuary Golf Course in Sedalia, Colorado, on Thursday, September 17, 2020. The annual event benefits the extraordinary research and education programs taking place every day at SPRI and is set to take place again next fall.
Mark your calendars for the 17th Annual Steadman Philippon Research Institute Golf Classic, confirmed for Wednesday, September 15, 2021.
Last year, 27 teams registered for the annual event, during which social distancing and other public health protocols were successfully implemented.
"The event followed all Colorado health guidelines regarding COVID-19," said Dan Drawbaugh, CEO of The Steadman Clinic and SPRI. "Golf naturally lends itself to physical distancing. The SPRI Golf Classic was a great way to enjoy outdoor recreation in a magnificent setting while helping make our breakthrough medical research possible."
The 2020 SPRI Golf Classic was one of only 25 charity events that was selected by Sanctuary to be hosted at the renowned facility. "There is an incredible demand for one of those coveted spots," Drawbaugh added. "We were honored to be invited once again this year."
"The Golf Classic at Sanctuary is more than just an event, it is an experience," said Dr. Marc J. Philippon, Managing Partner of The Steadman Clinic and Co-Chair of SPRI. "This year more than 100 golfers gathered at Sanctuary to benefit research projects at SPRI that ultimately benefit our patients at The Steadman Clinic."
SPRI was founded in 1988 as a facility dedicated to orthopaedic research for patients wishing to remain active following injury.
The primary areas of research and education include the Surgical Skills Laboratory, Center for Outcomes-Based Orthopaedic Research, Department of Biomedical Engineering, Department of Imaging Research, Center for Regenerative Sports Medicine and Department of Education, which includes the elite clinical fellowships and International Scholars program.
But SPRI offers much more than just orthopaedic research. SPRI Chief Scientific Officer Dr. Johnny Huard and his team of scientists also perform research related to cancer, aging, regenerative and translational medicine.
"We want to continue to have breakthroughs in the lab," said Dr. Huard. "Whether it's a long-term project or a crisis where scientists must come together to make life saving discoveries, funding is critical. The Golf Classic not only supports us in our work but was also a great event for all the participants."
For further information or other inquiries about The Steadman Clinic or Steadman Philippon Research Institute, contact Lynda Sampson, Vice President of External Affairs (
lsampson@sprivail.org
).
Share this Post: