Chelsea Bahney, PhD - Principal Investigator and Program Director for Bone Repair and Skeletal Engineering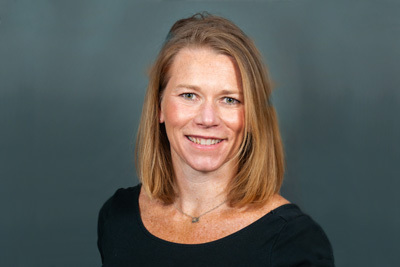 Serving in Newly Created Position of Principal Investigator and Program Director/Bone Repair and Skeletal Engineering
Former Collegiate Mogul Racer's Passion for Tissue Engineering Was Motivated by her Experiences as a Steadman Clinic Patient
VAIL, Colorado, November 5, 2018 – Colorado native Chelsea Shields Bahney, PhD, has joined the staff at Steadman Philippon Research Institute (SPRI) in a new role focusing on bone repair and skeletal tissue engineering. Bahney comes to SPRI after spending the previous eight years as a post-doctoral fellow and subsequently as faculty in the Department of Orthopaedic Surgery at the University of California, San Francisco (UCSF).
Bahney's title is Principal Investigator and Program Director for Bone Repair and Skeletal Engineering, reporting directly to
Johnny Huard
, PhD, Director of the Center for Regenerative Sports Medicine (CRSM) and Chief Scientific Officer of SPRI. At SPRI Dr. Bahney will develop new research programs that complement our clinical expertise and current research portfolio, and also serve as a mentor to a variety of researchers and visiting fellows in the laboratories at SPRI.
"Dr. Bahney is an excellent fit for this newly created position," said Huard. "She has experienced her field of study as a competitive athlete, a student, a medical device engineer and finally a scientist, teacher and mentor at USCF. She is passionate about her craft and harbors the strong desire to help us find new ways to advance our mission of regenerative medicine."
Bahney's new appointment completes a connection with
The Steadman Clinic
that started nearly two decades earlier. While competing for the Freestyle Ski Team at the University of Colorado, she suffered serious knee injuries during a season-ending national championship event in Maine. At that time the clinic's legendary founder, Dr. Richard Steadman, was the team doctor for the US Ski Team and he was on course at the event. Upon returning home from the race, she pursued surgery and rehab at The Steadman Clinic with the goal of a quick return to snow for the next season.
"My knee dislocated. I tore my ACL, MCL, PCL and meniscus. I did it all," recalled Bahney. "It took about three months of pre-surgical rehabilitation before Dr. Steadman was ready to operate, so I had to come in every few weeks and ride the bike to see if I was ready for surgery. It was really inspiring to be at The Steadman Clinic at that time and see a team dedicated to comprehensive sports medicine. An Olympic champion was here and on a similar rehab schedule as me following a second major injury. The feeling of riding the bike next to one of America's greatest skiers, seeing the dedication to return to racing and watching the media flock around her was exhilarating and very inspirational."
This experience helped fuel Bahney's desire to learn more about
regenerative medicine
. "My passion, which I discovered in my undergraduate years, was tissue engineering, partially motivated by all of my injuries when I was racing in college and from my time as a patient at The Steadman Clinic," said Bahney. "I must admit that my professional goals were driven by a little bit of selfishness to find better ways to save my own knees."
Bahney graduated from UC-Boulder in 2001 with a major in chemical engineering and a minor in biochemistry. She worked as a medical device R&D engineer at Medtronic in Boulder for five years but realized that she was not satisfying her long-term goal to work in regenerative medicine. She returned to academia and enrolled at Oregon Health and Science University in Portland, where she earned her PhD in cell and developmental biology in 2010 with a thesis focused on cartilage tissue engineering. Bahney's next stop was down the coast to the UCSF Orthopaedic Trauma Institute where she expanded her research expertise to include bone regeneration and fracture healing.
Always a proponent of advocacy for science, Bahney traveled to Washington, D.C. a few years later to visit Capitol Hill with a team of patients, clinicians and scientist to promote the importance of orthopaedic research. During a training session, she found herself once again reconnected with The Steadman Clinic.
"One of the doctors from The Steadman Clinic was also participating in the event," recalled Bahney. "I learned all about the development of the new
Center for Regenerative Sports Medicine
(CRSM) that was in the early stages at SPRI and that Dr. Huard had just been recruited as the Chief Scientific Officer to start the center and to oversee it. I knew Dr. Huard and his amazing science through our professional organization, the Orthopaedic Research Society (ORS), and recognized immediately that Vail was where I wanted my next stop to be."
With her hiring, the circuit back to Vail and Steadman was complete. It started with having her knee repaired by the Clinic's founder, continued with a chance meeting with one of the Clinic's top surgeons at a national meeting and, finally, came to fruition by being recruited to expand the regenerative medicine research program in the SPRI labs under the direction of Dr. Huard, a world-renowned scientist and one of the leaders in clinical and translational medicine research.
"Our group has the capacity to do great research here and Dr. Johnny has done a fantastic job in the last four years of establishing a cutting-edge research program," said Bahney. "He has successfully created a strong national network of scientists, clinicians and researchers that want to work with us in Vail. In fact, many of the leading researchers in our field have been coming for the last three years to participate in the
Vail Scientific Summit
with the goal of scientific collaboration and translation: this is a strong testament to what Dr. Huard and the rest of this staff have accomplished in a very short time. I can't wait to immerse myself in this endeavor."
Share this Post: